Not sure which machine is right for you? Contact our experienced team today.
Sunrise PC Controller + Software
The Sunrise software was designed to eliminate time-consuming layouts and extra scrap from manual layout errors.
The Sunrise software gives you complete control over all aspects of your machine. From built-in error-sensing technology to manual movement, each aspect of the machine is monitored. Built-in logs, a tool library, DXF/NC1 import, and more are just the beginning.
Add the ability to manually control your workpiece, group files to make a complex program, and auto-fill your pieces to nest the entire material. The choice is yours.
The Sunrise line of CNC Ironworkers and Systems delivers more value per dollar than any other brand today. That value drives performance, efficiency, and, ultimately, profit.

The Sunrise machines offer industry-leading downtime, and around-the-clock technical support, including TeamViewer for remote monitoring.
Choose Wisely. Choose Sunrise.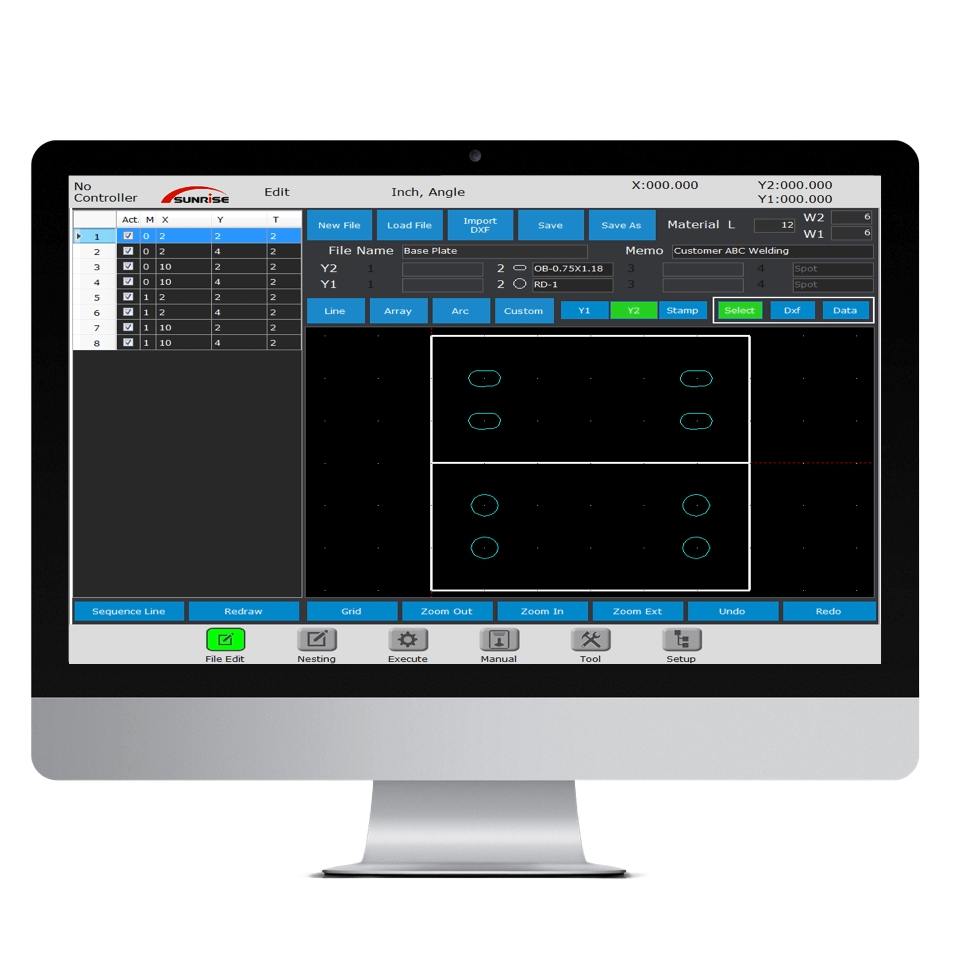 Need help with an APPLICATION?
Our team is factory-trained and ready to assist! Get in touch today!